486(2023) 92✕60cm
Regular price

$1,797.00
Sale price
Share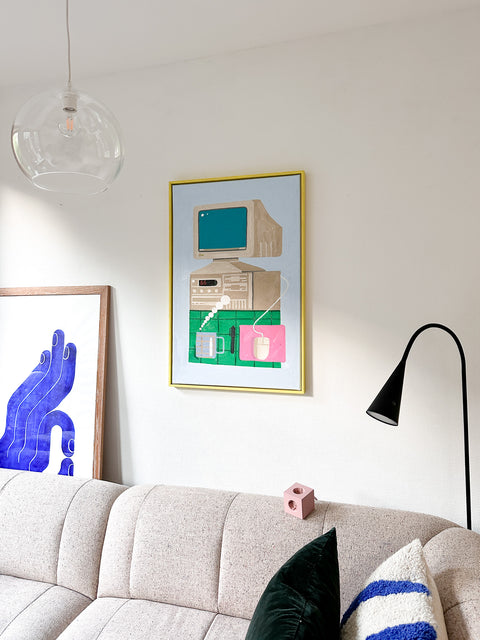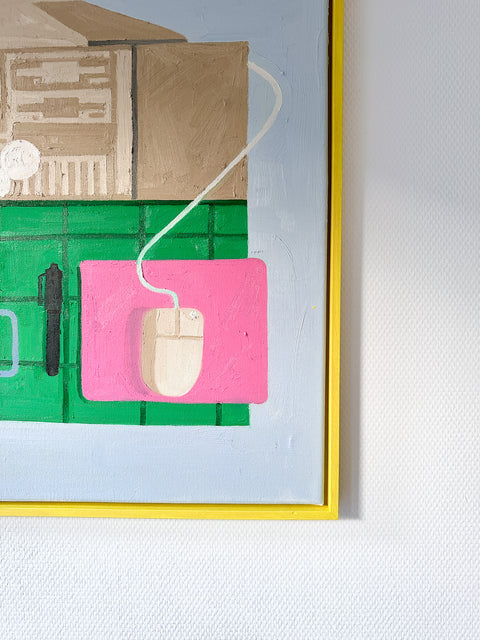 The 486 was my first computer. I got it when I was six years old from my dad. A big metal box that got me really excited. Installed with windows 3.0 and later Windows 95 I spend a lot of my free time playing DOS adventure games. This painting is an ode to the feeling of being excited in the morning. That rush that you get to play your favourite game all day today.


Oil paint on 92✕60cm cotton canvas, custom painted floating frame included. All paintings come with complementary shipping included. 
Signed & comes with a certificate of authenticity.